You are here
Guided Bird Hunts in Kansas for Quail, Pheasant & Chuckars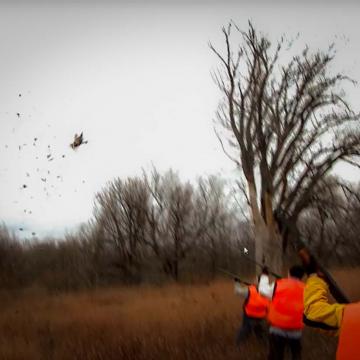 Overview
Contact
755 NW 80 ave.
Harper, Kansas
Phone: 620-254-7773 Ask For Mike
Types of Hunts
Youth hunts - discounted
Church groups – discounted
Adults
Corporate
Pricing
The price is $175 per gun, which will get you a quota of six (6) pheasant or nine (9) chucker's or twelve (12) quail.
Price per bird over quota:
Pheasant $10.00
Chucker's $6.00
Quail $4.00
Folks who don't wish to shoot, are more than welcome to participate. Price with out a gun is $25 per person.
Included In Price
Safety Meeting
Breakfast & Lunch
Skeet shoot (one case included in price)