You are here
Bird Dog Chukar Game Birds for Sale in Kansas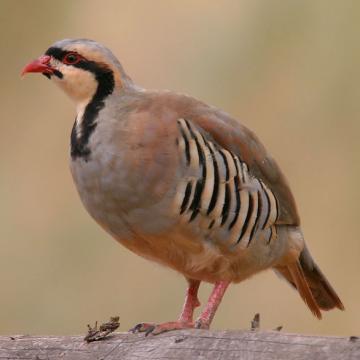 We at Windy Acre Avairy now have Chukars available for the dog trainer that would like to be able to shoot the bird in flight without a trainers license. Even though the Chukar is considered a game bird in Kansas, it is unique because it has no season like most of the other Kansas game birds. However, if you want to legally shoot Chukars, you will need to keep the receipt on you that you get when you purchase the birds from a licensed bird breeder. Chukars fly faster than a Pheasant and are body size just under a pheasant and the cost in the early season is half that of pheasant.
Bird Cages / Box Traps
If you need box traps, we offer them for the purchase price OR "rental" fee of $40. Our box traps work on a manual release system but you can find vendors who sell electric remote release systems for box traps.
Bird Pricing
For pricing of our fight ready Chukar's, please view our Bird Prices page.
Dog Training
If you plan on training dogs, we recommend releasing 5 birds per training session so if you expect to work your dog two times a day over a 2-3 day weekend period, you might consider purchasing 20 - 30 birds at a time.